Read below to follow the evolution of Shore Logistics by timeline. Images can be clicked to enlarge.
1998
Julius Shore decided to take a chance on a different career path and founded Two J's Express, a home-based, on-demand courier service. With one used cargo van in the stable, he began running hot shot food deliveries to local restaurants and retail establishments using dry ice as the refrigeration method. Word of mouth spread quickly about his reliability and dedication to his customers. Shortly thereafter, services were expanded to include on-demand general freight.
2002
Two J's had outgrown the home business model, and Julius engaged a local Waffle House to serve as his new base of operations.
He rented a booth, where he conducted general business matters and conducted driver interviews, compensating the restaurant manager and wait staff to handle paperwork and distribute payroll checks to his drivers.
2003
Two J's acquired their first 26' box truck, and local freight quickly became an integral part of the service portfolio.
2005
Opened a second location in Valdosta, Georgia servicing route lanes and local delivery points in South Georgia, Florida Panhandle and southeastern coastal regions.
2006
Continued growth led to the construction of our current facility in Buford, Georgia.
This location housed all fleet vehicles, allowed expanded capabilities to include warehousing and cross-docking and remains our corporate headquarters today.
2007
Rebranded as Shore & Shore Express Shipping and Overnight Delivery Company.
2019
Opened our third location in Madison, Alabama, with over 7,500 sqft, 15 vehicles and 18 team members servicing route lanes across Alabama and Tennessee.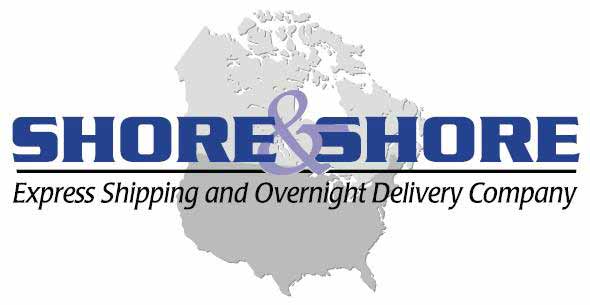 Today, Shore & Shore Express Shipping and the Shore Logistics Group partner with over 30 clients of all sizes and disciplines providing a wide array of logistics solutions across the US and Canada.
The same entrepreneurial spirit that led to the creation of Two J's Express over two decades ago still embodies our business philosophies: The customer is priority one, there is always a solution; embrace change; think forward; we are better together; nothing short of flawless execution is acceptable.

CONTACT US TODAY FOR A CONSULTATION
Our team is available 24/7 to assist you with quotes, load bookings, logistics planning or general inquiries about our services.
Click a pin for directions